Dugan
Dugan Ŕ un npc che si trova nell'accampamento umano al centro dell'Underworld ed il leader della Society of Ariel Haven, dispone di due quest.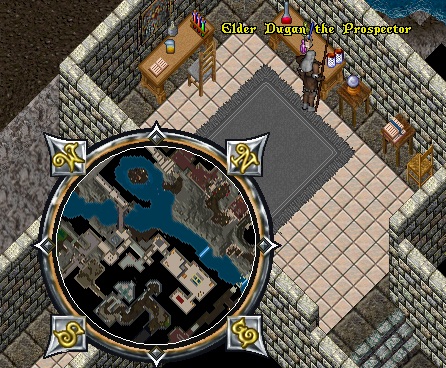 Missing
La quest richiede la consegna di 4 Ariel Haven Writs of Membership, delle lettere che si possono trovare come loot nei Rotworms. Consegnandone 4 a Dugan si riceverÓ in cambio una Candlewood Torch, una torcia Blessed con Spell Channeling e malus Faster Casting.
Ending the Threat
La quest richiede l'uccisione di 10 Gray Goblin, una volta completata viene data come reward una bag of treasure.
Online Now
34 anonymous
Visits:
65975973